Hair transplants are among the number one procedures for men. Celebrity hair transplants are taking over Hollywood. With new luscious hair lines appearing on the red carpet and football fields every once in a while. Some celebrity hair transplants go by unnoticed, whereas other transformations have shook the world
With styles ranging from radiant to ridiculous, celebrities across all forms of entertainment are placing greater emphasis on their hair and its health. But not everyone has natural locks that last forever. An increasing number of famous names have not-so-secretly invested in hair transplants to look more youthful, reduce the signs of premature balding and aging, or for vanity reasons. Here are a handful of celebrities who had hair transplant:
Celebrity Hair Transplants
Wayne Rooney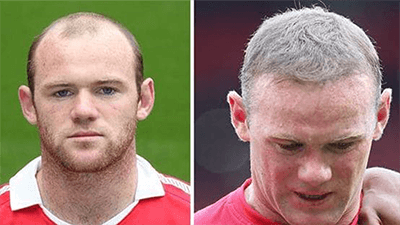 Perhaps the most well-known star to have a hair transplant. English footballer Wayne Rooney underwent the procedure in 2011 to combat his premature balding at the age of 25. He posted a picture after the operation, writing about how confident it had made him feel. He wrote 'I was going bald at 25, why not. I'm delighted with the result'. And he's not the only one who has been open about his new hair.
AJ McLean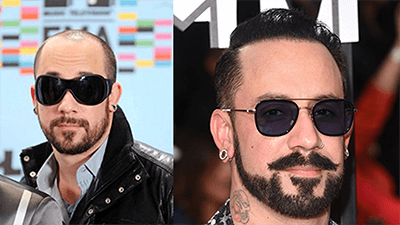 The fact of the matter is that it can be extremely upsetting to lose your hair. Thankfully – like Backstreet Boy AJ McLean – men are just one simple procedure away from turning their frown upside down. In a social media post back in 2013, the popular singer revealed: "Some girls get there boobs done some guys get ab implants all to make them happy! This was the one thing I did and I couldn't be happier."
The reason obviously struck a chord with people because the post was liked by thousands of fans.
Gordon Ramsey Hair Transplant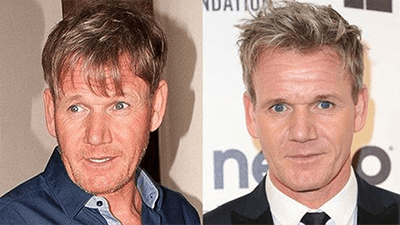 The famously shouty chef has been in the spotlight for decades, and his looks have usually been one of his classic trademarks – behind his cooking, of course. However, Ramsey was famously outed as having had a hair transplant after he was spotted leaving a Beverly Hills surgical center wearing a cap that covered his head. Unfortunately, his allergic reaction to the surgery gave away the secret, but Gordon's hair has never looked better than ever. For a man in his middle age, his locks aren't showing any signs of going away.
Jason Donovan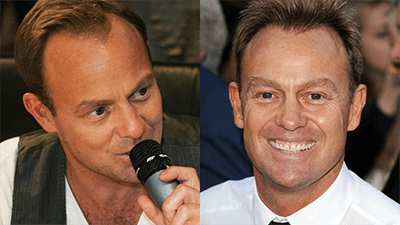 This Australian actor, best known for his time on the Aussie soap Neighbours and his romance with co-star Kylie Minogue, discussed his hair loss and subsequent hair transplant openly during an interview with Piers Morgan. While talking about his latest television gig as a celebrity on the British programme Strictly Come Dancing, he revealed that the transplant had been successful and 'he's really happy with the results.' He also stated that, because he was working in the public eye, he felt more comfortable with his hair than when he was bald. Go, Jason!
Hundreds of famous men have been open about their hair loss and their subsequent actions to take care of it. Some have undergone transplants, like those above, while others have rocked a completely bald look. Hair transplants can boost confidence, make you feel and look younger, and transform the way you look – witness how well these celebrities have done for themselves.
Jake Quickenden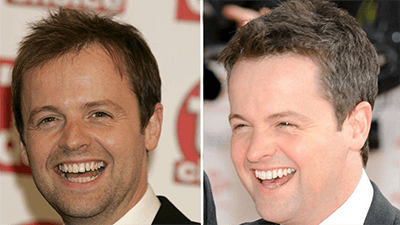 The star Jake Quickenden might have looked like he didn't have a care in the world as he breezed through shows such as I'm a Celebrity, X Factor and Hollyoaks. However, underneath his relaxed demeanour, he was actually worried about his receding hairline. This worrying all came to an end when he had a hair transplant in 2017. Discussing his reasons for the procedure during an online post, the star affirmed: "I've sorted my hairline out after years of insecurities, people might say your hair was fine and didn't need it. But after years of being really worried about losing my hair, I took the dive and did something about it!"
Antonio Conte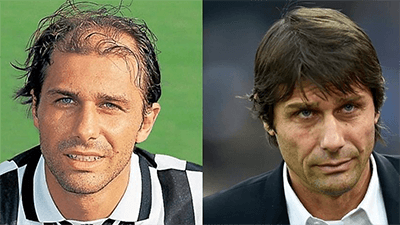 The Very well-known footballed Antonio Contem footballer has opted for a hair transplant as well. You can read more about Antonio Conte hair transplant where he talkes about the effects of his procedure and how a hair transplant changed his life.
Calum Best Hair Transplant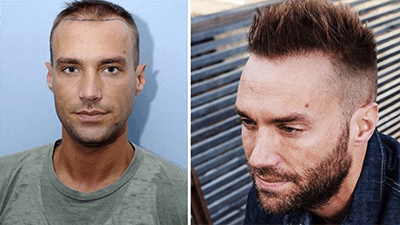 Reality star Calum Best has confessed that losing his hair was 'eating away at his confidence'. Thankfully, he received a big boost in self-esteem when he made the decision undergo a hair transplant. The heartthrob explained to Mail Online in 2015: "No man wants to be bald when he is older. Losing your hair is one of the most demoralising things that can happen to a man as he ages. You don't feel nearly as good about yourself and it eats away at your body confidence."
Lewis Hamilton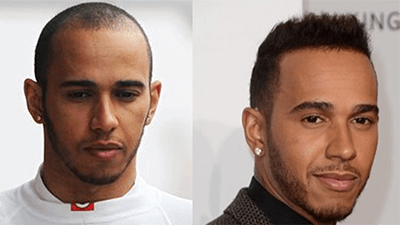 The racing driver Lewis Hamilton has publicly struggled with hair loss. He spoke about it on multiple occasions typically shifting the blame on lack of care and hotel shampoos.
While Lewis Hamilton never come through with his procedure, many doctors have come out to say that no treatment can reverse hair loss to such an extreme. The only magical makeover that can transform his locks is a hair transplant.
Rob Brydon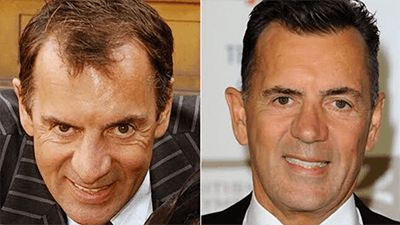 The Welsh comedian has never openly discussed his hair loss. Although pictures can track the difference, we do not have any confessions from Rob Brydon. But he has left subtle messages masked as jokes where he said "For some time now my head has been feeling a lot warmer but I was unable to put my finger on the reason why."
Steve Carell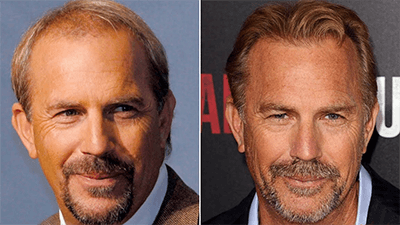 The multi-talented American star has appeared in various memorable movies and shows. Which is why it was easy for fans to catch this celebrity hair transplants. His long presence in the industry has allowed many people to notice the small changes in his appearance. It was evident that Carell had a noticeable change in his hair. For example, many notice Steve balding in the first season of the office. The admirable star never confirmed the rumors but likewise such a drastic change is only the doings of a hair transplant.
Jon Cryer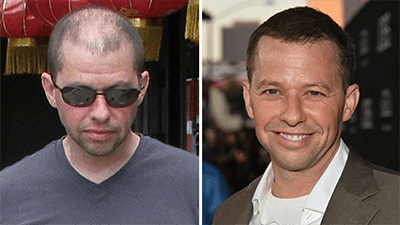 The American star has opened up about his hair transplant in 2013. He commented on his transformation saying: "This is the work of several talented professionals making the most of, like, four hairs. It's amazing, actually, what they can do. I'm not wearing a piece or anything like that, but it's a long, involved process that starts with stuff like shoe polish."
Matthew Mcconaughey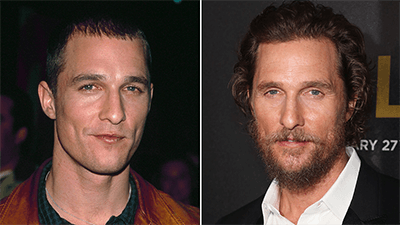 The handsome star Matthew never disclosed his hair restoration procedure but many specialists are pointing fingers on hair transplant.
Jamie Foxx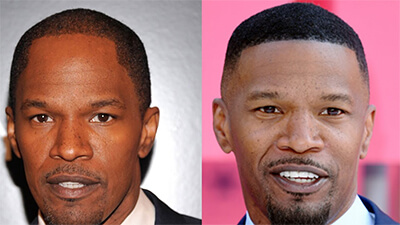 The star Jamie Foxx never cut the doubts clear but the drastic transformation in his hairline screams hair transplant.
Celebrity Hair Transplants Takeaway
While celebrity hair transplants is a controversial topic, some figures felt more confident in opening up about their hair transplant. If there is anything to take from celebrity hair transplants, is that you should go after what makes you most happy. Most of these celebrities were uncomfortable with their looks due to hair loss.
But a bit of a confidence boost to feel yourself carries no regrets.
To emulate these celebrity hair transplants, contact us.