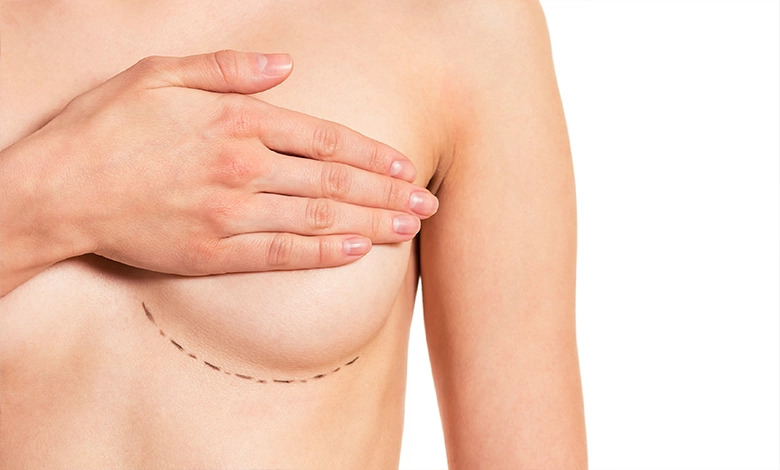 If you desire a smaller breast size and want a better shape and uplifted aesthetic, a breast reduction in Turkey could be the ideal solution. Breast reduction surgery in Turkey, known as Reduction Mammaplasty, is a surgical procedure that reduces the size of the breasts for both men and women. It is a form of cosmetic surgery and there are many reasons patients want to proceed with a breast reduction in Turkey.
Breast reduction in Turkey is done by removing fat cells, muscles, or excess skin to create a smaller size overall that meets the patient's desired aesthetic.
If you have struggled with having larger breasts causing back pain, breast reduction surgery can address this while making clothes fit better if you have struggled with outfits.
Performed safely and expertly here at our facilities in Istanbul, Turkey we can provide Female and Male Breast Reduction surgery at an overall reduced cost.
Want to find out more? Book a consultation with our medical team today where we'll talk you through the procedure and your suitability. We'll also advise on the breast reduction cost in Turkey and provide a quote that includes travel and accommodation if you need it.
Advantages of Breast Reduction Surgery in Turkey
Breast reduction surgery in Turkey can offer significant benefits to women who desire smaller, more proportional breasts; and there are many reasons, both medical and cosmetic, why women choose to undergo this procedure. Our surgeons can remove the excess fat, tissue and skin to reduce your breast size to a more proportionate size to match your body and to reduce any physical pain.
Although a breast reduction in Turkey can be purely for cosmetic reasons, to many women, it's more than just an aesthetic issue – it's also a health concern. Larger breasts can cause discomfort and pain in the shoulders, neck and back and can also cause rashes. Large breasts may also interfere with certain activities and exercises that result in lower fitness levels. A summary of the advantages include:
Resolving back, neck and shoulder pain
Prevent skin irritation by the breast crease
Avoid painful pressure from bra straps
Reduce discomfort during exercise in our daily activities
Avoid unwanted attention from other people
Have a breast size in proportion to your body
Usually, large breasts are positioned lower on the chest than is ideal. Therefore, shifting the breast tissue upward and reducing the weight of the breasts helps to improve a woman's posture whilst decreasing the pressure on the neck and back.
Why Choose Us For Breast Reduction Surgery?
At Vera Clinic, we are passionate about our patient's satisfaction after their breast reduction surgery in Turkey. We ensure the results are long-lasting and that when you have your procedure, you do so with the utmost confidence in your decision and our capabilities.
Our experienced and board-certified plastic surgeons are available to discuss your needs, concerns and thoughts. If you are interested in finding out more about breast reduction cost in Turkey, Vera Clinic is the place for you. At Vera Clinic, we have:
World-class medical facilities in a modern clinic
Leading surgeons and expert medical team
Expert aftercare post-surgery
Price includes onward travel and accommodation
High-quality working standards and patient care
Breast Reduction Surgery in Turkey: Eligibility
Most patients that enquire are eligible for a breast reduction in Turkey, however being in reasonably good health is advisable to minimize the risk of any complications. You are a suitable candidate for Breast reduction surgery in Turkey if:
You have large breast tissue causing discomfort
You are a non-smoker
You are not obese
You do not have any health conditions, such as a heart condition
You are not currently pregnant or planning to be in future
Breast Reduction Surgery Details
Procedure Time – 2 – 5 Hours
Anaesthetic – General
Recovery Time – 2 – 6 weeks
Accommodation & Transfer – 7 days
Breast Reduction in Turkey The Procedure
During your consultation, the surgeon will make recommendations if you need to lose weight, for example, before proceeding. They will only go ahead if the results you want to achieve are possible and you meet the suitability requirements. They will also explain to you any risks associated with undergoing surgery so that you can make a fully informed decision before booking any flights.
A female or male breast reduction surgery in Turkey can take anywhere between 2 to 5 hours to fully perform.
The surgeon will begin by marking the breasts where the incisions will be made and then placing you under general anaesthesia.
An incision is usually made around the areolae and down the middle of each breast, with any excess fat and skin removed to reduce the physical size of each breast.
The areolae and nipple remain attached to the breast and are then repositioned.
If you have very large breasts, the areolae may need removing and reattached higher up via a skin graft. The breasts once reshaped and symmetry achieved, then have the surgical wounds stitched back into place.
Once the breast reduction in Turkey is complete, your breasts will be wrapped with bandages (gauze) and a surgical support bra will hold them in place.
Breast Reduction Surgery in Turkey: Recovery and Results
Following your procedure, our medical team will supply relevant pain relief and advise upon the next steps with your aftercare. It's important that you follow the advice given to you by our medical team as this can help improve healing, minimize surgery risks and ensure the effects of your breast reduction surgery in Turkey last. After your surgery, you can expect:
Stitches are to be removed a week after breast reduction surgery in Turkey and the results are immediately noticeable.
You can expect to resume your daily activity within 10 days of having a breast reduction in Turkey, granted it isn't strenuous or causing any unnecessary stress.
Any swelling and bruising will also disappear within 10 days.
The optimum results will show once the bruising and swelling have reduced, and you may need to wear an elastic compression bra to provide protection during this time.
Any visible scarring should fade over time, with a follow-up visit needed to remove any stitches.
The doctors at Vera Clinic will prescribe the required medications and provide patients with all the information needed to ensure a comfortable recovery.
Side effects of Breast Reduction Surgery in Turkey
Like with any cosmetic surgery, there are various risks and side effects that come with it and you should always consider the risks as well as the benefits before choosing breast reduction surgery in Turkey. The risks involved can include pain and discomfort, scarring, nerve damage, blood vessel damage and losing the ability to breastfeed. Therefore, it's important you discuss this in-depth at your consultation. Other risks include:
Surgical scars from the incisions are completely normal and are usually in areas that aren't easily visible.
Potential loss of some nipple sensitivity.
Loss of ability to breastfeed if there is a large degree of milk-producing tissues cut during the procedure
Asymmetry of breasts may occur as perfect symmetry isn't always possible; however, the surgeon will always try and make your breasts as symmetrical as possible
Our surgeons will carry out their best work to ensure you are happy with your results. However, medicine and surgery aren't an exact science and in some rare situations, another surgical procedure may be required to achieve optimal results.
After your surgery, if you experience side effects that include shortness of breath, chest pains or irregular heartbeats, seek medical attention immediately as you may need additional treatment.
Male Breast Reduction Surgery in Turkey
Breast reduction surgery isn't only for women. Men with gynecomastia (commonly referred to as man boobs) is a condition in which males develop excess breast tissue and fat on the chest. This is commonly caused by hormone imbalances or through a dramatic weight loss. Gynecomastia can be distressing for men and could cause low self-esteem. The Vera Clinic team are experts in male breast reduction surgery in Turkey and can effectively remove the excess fat and breast tissue by making a small incision around the nipple.
You can expect your male breast reduction surgery in Turkey to last around one to two hours and the recovery can be as short as just seven days, however, this will be discussed during your surgery follow up. After your male breast reduction surgery, you will also be required to wear a compression garment for at least six weeks after surgery.
Book Your Consultation for Breast Reduction in Turkey Today
Enquire today about a breast reduction in Turkey and book a consultation with our experts. In our state-of-the-art medical facilities here in Istanbul, Turkey, you will feel be made to feel welcome and meet our friendly medical team. Working to the highest standards, our surgeons and consultants will ensure your stay with us is comfortable and safe. Breast reduction in Turkey is one of many cosmetic surgeries we provide, as well as Breast Lift Surgery. You'll also find Dental, Medical and hair transplants in Turkey options.
If you have any further questions about the breast reduction surgery cost in Turkey or the procedure itself, please contact us. We'll be happy to provide a quote for the breast reduction cost in Turkey and help you make plans including accommodation, transportation, and flights.
Breast Reduction Surgery in Turkey FAQs
How Much Does Breast Reduction Surgery Cost in Turkey?
The breast reduction cost in Turkey will be based on your individual circumstances as we can provide a full package including flights, accommodation, and transportation to our facilities. When comparing the costs of surgery, you can expect to pay a lot less than you would for the same breast reduction in the UK. This is because the total breast reduction surgery cost in Turkey including the flights, 5-star hotel and transportation, can work out the same as having the surgery by itself in the UK. For more information, get in touch with the Vera Clinic team today.
How Safe is a Breast Reduction in Turkey?
Our world-class medical facilities at Vera Clinic have been the setting for many happy patients undergoing surgery. We are proud to offer safe surgical options and use state-of-the-art facilities to provide this. We take quality standards very seriously, providing safe, clean, and hygienic equipment and treatment rooms. Whilst all types of surgery come with their own risks, we minimise any unnecessary ones and make choosing to travel to Istanbul, Turkey, for treatment a wise and affordable one.
Do You Perform Male Breast Reduction Surgery in Turkey?
Yes, we provide female and male breast reduction surgery in Turkey. During your consultation, we treat all patients fairly and address the individual concerns you may have. If you have excess fat in the breast area whether you are Male or Female, our reduction treatment can work for you.
Is breast reduction surgery in Turkey painful?
During the procedure, you will be given anaesthesia to stop you from feeling any pain during the surgery. Following your breast reduction in Turkey, you should expect to feel sore for around two to three days. You will be prescribed pain medication to help manage any pain and swelling However, if your pain lasts longer than a few days or becomes unbearable, contact us immediately.
What should I wear after my breast reduction surgery in Turkey?
Patients are usually given a surgical bra to wear for two weeks after surgery, 24 hours a day. Your care team will let you know if you should continue to wear the bra at your follow up appointments. You may also be able to wear a support garment of your choosing. It's commonly advised to avoid underwired bras for three months after your surgery, but our team will advise you when it's appropriate to wear traditional bras again.
Is male breast reduction surgery in Turkey permanent?
Generally, male breast reduction surgery in Turkey will give patients long-lasting results as excess fat, glandular tissue and skin are removed. However, it's important to maintain a healthy lifestyle and weight to ensure the results last. Significant weight gain, steroid use, certain medical conditions and any drugs that influence testosterone levels can result in a return of gynecomastia.