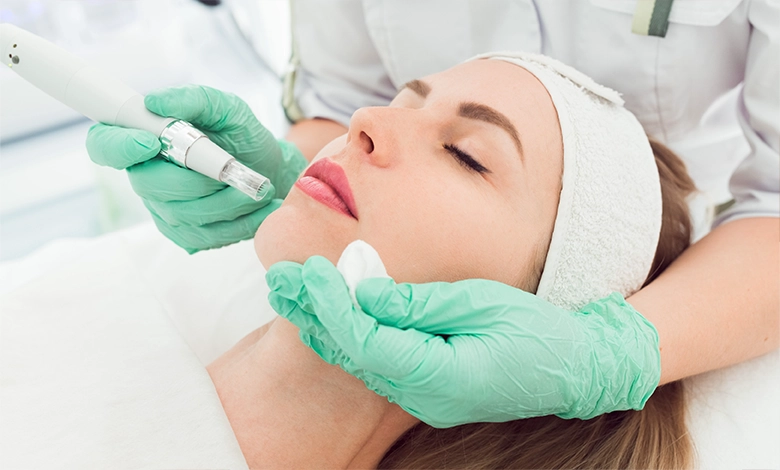 Mesotherapy in Turkey is a non-invasive, non-surgical cosmetic treatment method used to treat cellulite, helping to contour the body, renew cell generation, and even assist with hair loss in cases such as alopecia.
Like all cosmetic surgeries offered at Vera Clinic, this procedure is undertaken by our in-house specialists who are highly trained in all cosmetic departments, from Hair Transplants to Dental Aesthetics, helping you reclaim confidence in the way you look.
Mesotherapy for the face is received in a serum, injected into you, containing a legally certified combination of vitamins and minerals, including the widely acclaimed Hyaluronic Acid. When inserted into the problem region of your choice, Mesotherapy for the face will treat wrinkles, remove unwanted fat, and even correct hormonal imbalances, assisting with the blood circulation around your hair follicles and delivering nutrients to your hair with fantastic results.
The Impact Of Mesotherapy
Mesotherapy, also known as Mesoglow, has long-lasting, highly beneficial impacts that improve your complexion, enhance your looks, and improve your confidence. From our Mesotherapy before and after page, you can see that the results are astonishing, and all our patients are incredibly pleased with the overall effect.
Administered instantly via injection, we recommend a course of 6 – 10 treatments in total to ensure maximum benefit from Mesotherapy for the face. These will be injected into you roughly every 1 -2 weeks until the mesotherapy treatment is complete. Each Mesoglow session will take approximately 30 minutes, with very little pain involved. As with any injection, slight levels of discomfort are to be expected, so we can provide local anaesthetic if required, as the skin sensitivity will differ from person to person.
Mesotherapy Costs – The Average Price
The results will last for over a year, ranging between 12 – 18 months, meaning you can enjoy the benefits and see the vast difference when comparing the Mesoglow before and after-effects.
The mesotherapy cost is highly worthwhile, with Turkey providing some of the lowest rates available internationally due to subsidies by the Turkish government. Compared to tablets used for hair restoration, the Mesoglow treatment cost is very much worth it, with the chances of follicular stimulation and hair rejuvenation vastly more likely with Mesoglow.
After receiving Mesotherapy for the face, some bruising or swelling may occur. This is entirely normal, and it will only last for a short amount of time, settling within 24 hours before your skin begins to present its newfound radiance with a nourished, firm, hydrated texture.
The Mesoglow treatment costs between $100 to 180 per session on average. Considering you may need a course of treatment; it is best advised to have a consultation to understand the Mesoglow treatment cost for your individual needs. For more information, please visit our Blog Page, where we have more details regarding the mesotherapy costs in Turkey depending on your needs, as well as information on all other procedures.
Mesotherapy Before And After: What Are The Benefits?
Mesotherapy for the face at Vera Clinic rejuvenates the skin, improving tired looking or dull complexion, enhancing blood circulation, and flattening out unwanted wrinkles. As Mesotherapy flushes out ageing toxins, it can also be used to assist with your pigmentation, treating scarring, such as acne, and combining it with other facially enhancing cosmetic procedures, such as Botox. Other ailments that Mesotherapy for the face can improve, as seen within the Mesotherapy before and after results page, include:
Lack of skin laxity
Dark circles
Stretch marks
Loose skin
Alopecia
Pigmented skin
Mesoglow Before and After Effects Explained
Mesotherapy is a skin rejuvenation technique originating in France. It uses micro-injections of vitamins, enzymes, antioxidants, and plant extracts to rejuvenate and tighten the skin. Often described as a nourishing cocktail for the skin, Mesotherapy helps improve hair quality and remove excess fat. It enhances the skin's health by adding nourishment and hydration back to your cells; consequently, this helps ensure they stay healthy for longer while keeping your skin clear and fresh.
Since Mesotherapy uses a targeted active solution injected as the needle penetrates the skin. Mesotherapy is a popular option for those who suffer from skin complaints present within the lower layers of the skin. For example:
Acne scarring
Loose skin
Dull, dehydrated skin
Hyperpigmentation
Wrinkles and fine lines
It can also help those who wish to tackle cellulite and stubborn, localised fat. The solutions can be injected to help break down fat at around 4mm deep. One of the benefits of using Mesotherapy is that you can inject solutions that will stimulate a much faster response than Microneedling would, and you can deliver them deeper into the skin. For this reason, many mesotherapy solutions have a hyaluronic acid base, infusing hydration for a plumping glow from deep within the skin.
For those who are seeking support with the above or simply a little added glow and lustre to their skin, Mesotherapy will be most appealing.
Mesotherapy in Turkey: Aftercare
To make sure the mesotherapy cost is as worthwhile as possible, there are certain things you should and should not do following your Mesotherapy for the face. To ensure the Mesoglow treatment cost is as effective as possible, heed the following recommendations.
Following your Mesotherapy, it is recommended that you wait 48 hours before entering a hot tub, swimming pool, or sauna to reap the rewards of this procedure. Avoiding any strenuous exercise is also essential, so please avoid anything that will elevate your heart rate or make you break a sweat. Although strenuous activity is prohibited, you should try and walk for 20 – 30 minutes per day, as this will aid in your recovery and the effectiveness of your Mesotherapy for your face. When it comes to washing your hair following Mesotherapy, you should wait between 4 – and 6 hours after your treatment.
Mesotherapy In Turkey FAQs
What Is Mesotherapy?
As aforementioned, Mesotherapy is a technique that includes the injection of vitamins, minerals, hormones, and plant extracts, resulting in tightened skin and removing excess fat. Developed in 1952, this procedure is longstanding, and Mesotherapy is accepted worldwide as a highly beneficial means of facial rejuvenation. Used for cellulite reduction, tightening of loose skin, lightening the pigmentation of scarred or damaged skin, and treating alopecia, the multifaceted benefits, combined with the non-intrusive nature of Mesotherapy, make it one of the preferred cosmetic surgery choices.
Mesotherapy: What Are the Mesoglow Side Effects?
Mesotherapy side effects are far and few. The risks of experiencing Mesoglow side effects are exceptionally low, and the chance of any side effects is unlikely. Some Mesotherapy side effects have been reported from time to time, but we must emphasise the unlikely nature of this occurring.
Side effects reported include:
Nausea
Pain in the affected area
Sensitivity/itchiness of the skin
Swelling/bruising of the skin
Redness of the skin (rash)
What Is the Difference Between Mesotherapy and Microneedling?
Mesotherapy was developed initially to inject medicine into subcutaneous fat. Now used widely for skin rejuvenation, it is very different to microneedling. Both Mesotherapy and Microneedling involve needle techniques. The difference between Mesotherapy and Microneedling lies in the needle length, application, depth of penetration, speed of delivery and the skin conditions that both treat.
Mesoglow involves the injection of substances into the skin. In contrast, microneedling gently moves multiple needles over the face that cause tiny puncture marks to activate and promote elasticity and collagen production.
While both procedures respond to skin complaints origination in the lower layers of the skin, they're each suited to different concerns. The one you choose would depend on your skin complaints.
For advice on your specific needs, please contact us today. Booking a consultation with one of the professionals at Vera Clinic will give you the chance to discuss your Mesotherapy in complete detail. You'll get to know the options available, understand the risks and get a realistic idea of the results you can expect following your treatment.
How do I choose between Microneedling and Mesotherapy?
Choosing between these two treatments depends entirely on the results you are looking to achieve and the skin conditions you are hoping to improve. While Mesotherapy can enhance the health of your skin cells, microneedling is more effective for reducing the appearance of fine lines and wrinkles overall. The needle action in microneedling causes collagen and elastin production to increase, helping to smooth out facial lines and wrinkles while also elevating your overall skin glow.
If you suffer from dry, flaky, or rough skin – that which is linked to dehydration – both treatments can be effective. However, for skin pigmentation issues, Mesotherapy is an ideal option. The essential ingredients in each injection promote long-term skin health and help remove nasty toxins.
Is Mesotherapy vegan?
In short, yes.
Mesotherapy is a natural vegan solution for your skin. Given the increasing number of people moving towards more homoeopathic and natural plant extract-based medications for overall wellbeing, including skin health, it makes sense that beauty should be enhanced using plant and vitamin formulas.
Is Mesotherapy painful?
Most clinics use a numbing cream to help with any uncomfortable sensations. You'll only feel a tiny injection scratch on your skin, with one session lasting approximately 20 minutes.
How long is recovery – can I return to work immediately after having Mesotherapy?
There is minimal downtime with Mesotherapy. You may experience a little bruising and swelling after the procedure, but they will subside within 24-48 hours. Some aestheticians can also apply a mineral foundation to help with coverage should you need to attend to important work matters. Some people can return to work and their normal activities on the same day, while others may need to take a day off due to pain and swelling.
Importantly, Mesotherapy is ideal if you don't want to have Botox and fillers. Mesotherapy is less intrusive while still helping you achieve a natural glow and nourishment of your skin with plant-based effective solutions.
How long should I stay in Turkey for Mesotherapy?
Since Mesotherapy is an outpatient procedure, you can leave the hospital on the same day! However, it would help if you waited at least a day before travelling to allow time for substances to settle down.
However, it's also important to remember that having a series of Mesotherapy sessions is standard. Depending on your individual needs, you may need to visit the clinic between 3 – 15 times, at 7 – 14-day intervals. Therefore, the length of time you spend in Turkey depends on the results you wish to achieve and your individual needs.
Are there alternatives to Mesotherapy?
The alternative to Mesotherapy depends on the condition you want to treat. Some other options may include:
Injection lipolysis – often mistakenly thought to be the same as Mesotherapy- is two different procedures. Injection lipolysis involves the injection of deoxycholate and phosphatidylcholine into the fat layer under the skin to break up fat.
Liposuction – is one of the most popular cosmetic treatments to remove excess fat. It uses a suction technique to eliminate fat from specific body areas. It is much more intrusive than Mesotherapy.
Botox and dermal fillers – both Botox and dermal fillers are non-surgical treatments to rejuvenate the skin. Botox works by blocking nerve contraction to relax wrinkles, while dermal fillers can improve skin contouring. Mesotherapy would be the natural equivalent of these two procedures.