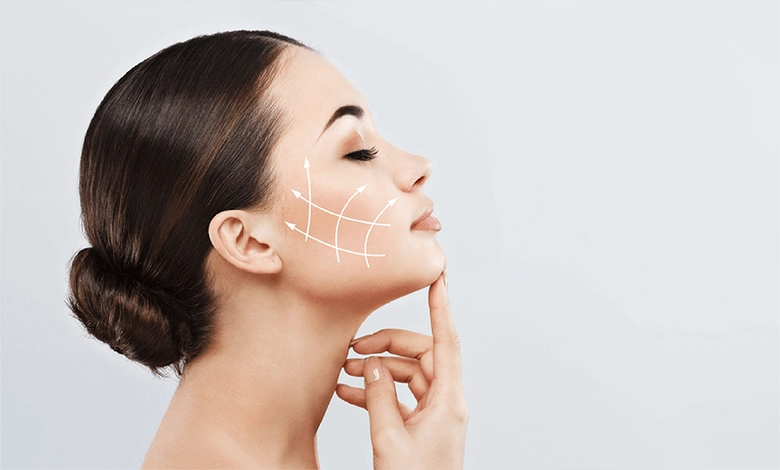 For a face lift without the need for invasive surgery, you should continue reading about Spider Web plastic surgery here. This procedure is a method of giving face lifts and other lifts to the body without the need for incisions. This innovative technique uses threads to make the skin look younger, tighter and smoother and will allow you to resume your usual activities immediately after the procedure is over.
Spider Web plastic surgery gives vitality to the skin by using an extremely thin needle to place threads beneath the skin that lift the sagging areas and help to stimulate the production of collagen in your skin leaving you with long-lasting results. The procedure is repeatable so that you can continue to get the full effects of your Spider Web plastic surgery for longer.
What Is Spider Web Plastic Surgery?
Spider Web plastic surgery is an aesthetic procedure that enhances your appearance to make you look younger and more zestful without the need for more invasive surgery. It's an innovative technique for skin rejuvenation and skin tightening taking inspiration from the humble spider's web. This technique allows the patient to return to daily life immediately after the procedure with minimal downtime. The procedure is extremely safe and can be done on virtually any part of the body. Skin-compatible threads are placed beneath the skin in the lower tissue via a needle. This helps eliminate sagging skin and ageing signs.
Spider Web plastic surgery can be applied to many areas of the body to treat different issues such as wrinkles, sagging skin, jowls and the reduction in the volume of fat. It can also be used to correct drooping eyebrows, frown lines, forehand lines and hollows under the eyes. During your consultation, we will discuss your requirements and whether Spider Web plastic surgery is right for you.
How is Spider Web Plastic Surgery Performed?
The Spider Web plastic surgery is a non-surgical procedure. During the process, the area is cleansed before the application of an anaesthetic cream to numb the procedure area. Once the anaesthetic has taken effect, thin needles are used to inject Polydioxanone threads into the area to stimulate the production of collagen and fibroblasts with the associated growth factor which, over time, encourages a lifting effect. Natural fat is transferred to the area, and as the skin tightens, subtle but defined improvements in the skin tone will be expected.
Polydioxanone threads, which have been used in surgery for years, have no side effects on the body and are woven like a spider web under the skin using very thin needles. The main principle of this technique is to stimulate collagen production in the body to compensate for the decreased collagen as we naturally age.
The threads that are woven into the problematic areas during Spider Web plastic surgery provide a strong lifting effect that the body reacts to immediately and starts producing biological fibroblast, collagen and elastin.
Areas of The Body Can Spider Web Plastic Surgery Be Applied
The threads used in Spider Web plastic surgery have many applications in the body and can be used all over. It can be used in the:
Face
Cheek
Eyebrow
Eyelid (to fix sagging)
Eyebrow (for an eyebrow lift)
Forehead
Jawline (to correct an impaired jaw line)
Lips (to fix the loss of form)
Lower eyelid
Neck
As well as the face and neck areas, Spider Web plastic surgery can be used in the body to strengthen and tighten the skin in:
Sagging underarms
Inner legs
Abdominal areas
The threads are stringy and are approached until the edge of the treatment area and pulled upwards by ensuring the attachment of the strings to the tissue. The stronger and thicker the threads are, the stronger the attachment will be.
Benefits of Spider Web Plastic Surgery Over a Face Lift
For those who want to reverse the clock on their face and body, a Spider Web plastic surgery procedure may be the way to go. As a non-surgical face lift, it's, therefore less painful, less time-consuming and is perfect for any busy adult. That's why many choose to opt for this procedure over your typical face lift, arm lift or even breast lift. Other benefits include:
It's a very effective face lift that is carried out in a short amount of time
Due to the application of the technique, there are no scars left behind
You can get back to your normal life right after the procedure – and you can even put on makeup!
The medical threads are used to dissolve over time
It's extremely effective on fine lines and wrinkles
The procedure is a repeatable application
It supports collagen production in the skin
It's a simple, reliable, risk-free application without any side effects
Who is Spider Web Plastic Surgery For?
Spider Web plastic surgery is a non-surgical technique that can benefit a huge range of people depending on your aesthetic goals. It's a popular technique for those showing signs of ageing. People who are experiencing the first signs of ageing can use Spider Web plastic surgery to reverse these signs and give the face a refreshed, rejuvenated look. No matter your gender, issues or age, we can discuss how you can benefit from Spider Web plastic surgery.
Other reasons you may benefit from Spider Web plastic surgery are if:
You have wrinkles, sagging and deformation of your face
You have fine lines on your face
You have wrinkles around your lips and your eyes
Your chin and neck areas are starting to sag
You want to reverse the effects of ageing and gravity
You want to rejuvenate your skin and give yourself a fresh look
You want to reduce the sagging skin on your inner arms, inner legs, stomach, breasts, genitals and other parts of your body
Positive Effects of Spider Web Plastic Surgery
Spider Web plastic surgery can be applied to both women and men who have wrinkles, fine lines and loose skin or sagging problems in areas of their face or body. It's a great option for those who don't want to undergo invasive surgery or who want to continue with their normal routine immediately after the procedure. There are so many positive effects to choosing Spider Web plastic surgery including:
Provides moisture and elasticity to your face
Tightens the skin
Keeps eyebrows lifted
Tightens sagging jowls, underarms and other areas
Corrects inner leg and abdominal sagging
Eliminates fine wrinkles and provides immediate recovery
Corrects contours without losing natural appearance
Tightens, smooths and rejuvenates skin
Makes the jawline more prominent
Makes décolleté smoother and wrinkle free
Activates collagen production for longer lasting effects
Prevents sagging in the armpit area
Why is Spider Web Plastic Surgery Preferred?
Spider Web plastic surgery is commonly preferred over more invasive procedures and techniques due to its fast, modern application that doesn't cause the patient to avoid social activities or usual daily life. It also doesn't cause any side effects or complications compared to other operations.
Patients prefer the Spider Web technique due to its convenience and long-lasting effects when it comes to reversing signs of ageing and sagging skin. By getting Spider Web plastic surgery, you can freeze your age for a few years whilst helping your skin naturally produce more collagen. Repeated applications stimulate collagen production and help to keep you looking young
Recovery From Spider Web Plastic Surgery
Due to the non-surgical nature of this procedure, there are little to no risks or recovery time involved. There are no surgical incisions during the procedure, so there is no need for medical dressings following your procedure. If there is any swelling, you can use an ice compress to help reduce this or apply any cream prescribed by us. As the Spider Web plastic surgery is performed under sterile conditions, there is a very low risk of infection or complications during or after your procedure.
Following the procedure, it's fine to wear makeup, however, we urge that any makeup application tools (such as sponged or brushes) are clean. You can also use your high-quality moisturisers after your procedure. Make sure you also protect your skin from UV rays at all times by wearing UV protective clothing and sunscreen. Your doctor will explain the damages that sunlight can cause to your skin following your surgery.
Our body forms its own collagen web around the PDO threads that are placed in your skin. These threads then dissolve within 6 months and the lifting mechanism kicks in. A lot of patience is required for this procedure, but you can be sure the patience is positively reflected on your skin following your Spider Web plastic surgery. Food and drinks can also be recommended to you that will support your collagen production such as green vegetables, fruits and foods high in vitamin A and C. The effects will be rejuvenation, tightness and reduction of wrinkles on your skin in a short amount of time.
Why Choose Vera Clinic for Spider Web plastic surgery?
At Vera Clinic, we are extremely passionate about ensuring our patients' satisfaction no matter their treatment. Before your Spider Web surgery, we will answer any questions you have regarding the procedure and discuss anything you feel you need to understand before booking your surgery.
We ensure long-lasting results and confidence in your decision to choose us for your Spider Web plastic surgery procedure. Our experienced and board-certified plastic surgeons are available to discuss your needs, concerns and thoughts. If you are interested in finding out more about the procedure, Vera Clinic is the place for you. At Vera Clinic, we have:
Reduced costs on treatment
High-quality standards in patient care and service
World-class surgeons performing the best smart liposuction in Turkey
Accommodation arranged along with onward travel
Central Istanbul location
Spider Web Plastic Surgery In Turkey – FAQs
Is Spider Web plastic surgery safe?
Yes. Spider Web plastic surgery is a highly safe procedure with next to no risks. It's applied by specialist doctors without making any incisions meaning you can get this procedure faster with just anaesthetic cream. After the procedure, patients don't experience any issues other than some small bruises and occasional swelling. The threads used in the procedure are approved for use.
How long after the Spider Web plastic surgery can you return to daily life?
After your procedure, you can resume your daily activities as normal. Any discomfort you will feel is minimal compared to other surgical operations such as a face lift or tummy tuck. It's also normal to experience a slight itching sensation after your procedure.
Who can undergo Spider Web plastic surgery?
Most women and men who have wrinkles, fine lines, loosening of the skin or sagging of the skin can undergo Spider Web plastic surgery and see great results.
Who cannot undergo Spider Web plastic surgery?
If you have any of the following, you may not be approved for Spider Web plastic surgery:
Bleeding disorders
Regular use of blood thinners
Any active infections (such as dental infection, upper respiratory tract infection, herpes etc.)
Autoimmune disease
Any serious disease (such as cancer)
Schizophrenia
Epilepsy
If you are pregnant
Are there any side effects to Spider Web plastic surgery?
Spider Web plastic surgery is a facial rejuvenation treatment and is a very comfortable and practical alternative to a face lift or other, more aggressive surgery. This means the procedure is safer and doesn't carry the risk of complications caused by incisions and stitches. This is a safe and risk-free procedure without side effects.
When will I see the final results of my Spider Web plastic surgery?
The final result is observed after 6 months. The effects will last for up to two or three years depending on your collagen quality.