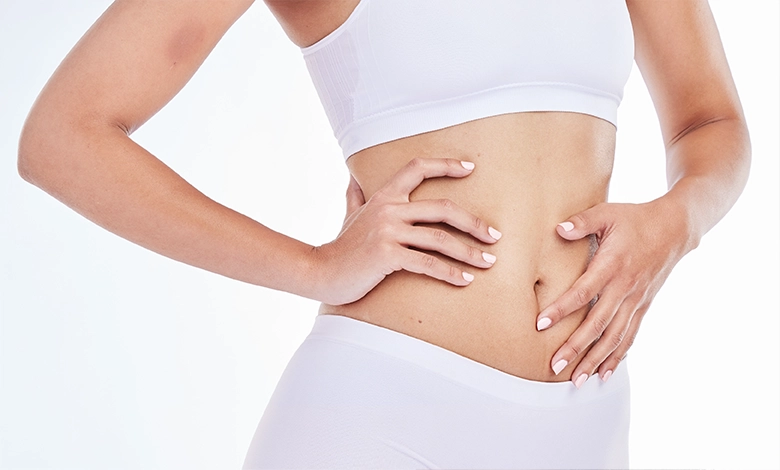 Smart Lipo in Turkey is a minimally invasive liposuction technique we offer at Vera Clinic. As a comparatively new technique in the world of cosmetics, Smart Lipo in Turkey (Smartlipo™) is a process that contours the body, incorporating a precision-based medical laser beam.
Fat cells are extracted using suction, with the assistance of a cannula, resulting in the finished product of a slim, finely tuned physique. Surgery emulsifies stubborn fat cells in "problem areas" of the body.
What Is Smart Lipo in Turkey?
The procedure is non-invasive. Our surgeons can perform the safe laser procedure under local anesthetic, eliminating the need for aggressive surgery. This means patients experience faster recovery without the need to stay in the hospital overnight.
Over the years, there have been endless liposuction techniques that have been developed. However, surgery has proven to be the gold-standard technique for body contouring. It uses advanced laser light energy to reduce unwanted stubborn fat and tighten the skin simultaneously in any area of the body. It has quickly become one of the most popular liposuction techniques, with millions worldwide enjoying permanent results.
Surgery Advantages
Although your first thought when you can't get rid of the stubborn pockets of fat on your body may be liposuction, we urge you to consider the Smart Lipo in Turkey option for a less invasive way to reach your body goals. There are so many benefits of choosing Smart Lipo Turkey, including:
It's a highly versatile procedure. Our surgeons can perform it on a wide range of areas of the body
You'll receive permanent, long-lasting results
The procedure can remove stubborn areas of fat that exercise alone can't shift
It's ideal for your arms, buttocks, waist, stomach, thighs, and chin
It can help reduce cellulite and sagging skin as well as excess body fat
It uses smaller incisions than traditional liposuction, allowing you faster recovery time
It can help you lose inches of fat in no time
Who is Eligible for the Procedure?
Everyone wants to feel confident in their appearance, whether you're a man or a woman. And for some, no matter how much you work out or follow a diet plan, some fat pockets are too stubborn to shift.
Nowadays, you don't have to go through the major surgery of a tummy tuck or liposuction; book a consultation for Smart Lipo in Turkey today. The Smart Lipo laser has proven to be a safe and straightforward liposuction alternative to removing stubborn fat deposits using a specially designed powerful laser to sculpt the body contours and permanently remove fat cells.
As well as removing fat, the laser energy interacts with the skin, which results in skin shrinkage and tightening, which can significantly reduce cellulite, loose skin, and excess fat. The surgery results have been incredible for our patients as it can remove fat and remodel extensive areas with excess fat. Our doctors can perform the procedure under local anesthetic; however, if required, under general anesthetic, in some cases, to allow the optimum amount of laser energy to be applied.
To be eligible for the procedure in Turkey, you have to consider some factors that will determine your availability for the procedure:
To be eligible for consideration for Smart Lipo in Turkey, you must be in reasonably good health. This is advisable to avoid and minimize the risk of further complications following the procedure.
Following your procedure, our liposuction specialists will give you aftercare.
This will ensure a comfortable, short-lasting recovery, where you can enjoy your new body in the way it looks and feels and will know that Smart Lipo in Turkey was the right choice.
Our doctors at Vera Clinic will prescribe the required medication if you do so, depending on your condition.
Before your Smart Lipo in Turkey, we suggest you stay hydrated, discuss what medication you are taking with the doctor upon consultation, and if you are a smoker, try and stop at least 6 weeks before the procedure.
Treatment Areas
The Smart Lipo cannula is tiny, so the procedure can be performed on any area of the body, including:
Face
Back
Breasts
Mons pubis
Thighs
Hips
Knees
Buttocks
Chin
Underarms
Cheeks
Neck
Areas of loose skin
Why Choose Vera Clinic for Surgery?
At Vera Clinic, we are incredibly passionate about ensuring our patients' satisfaction, regardless of their treatment. Before your surgery, we will answer any questions regarding your procedure and discuss anything you need to understand before booking your surgery.
We ensure long-lasting results and confidence in your decision to choose us. Our experienced and board-certified plastic surgeons are available to discuss your needs, concerns, and thoughts. If you want to learn more about Smart Lipo in Turkey, Vera Clinic is the place for you. At Vera Clinic, we have the following:
Reduced costs of treatment
High-quality standards in patient care and service
World-class surgeons performing the best smart liposuction in Turkey
We will arrange the accommodation along with onward travel
Central Istanbul location
Aftercare included
Smart Lipo Details
Procedure Time – 2-6 hours, depending on number of areas
Anaesthetic – general
Recovery Time – 6-8 months
Accommodation & Transfer – 7 days
The Smart Process
Our passionate, highly experienced cosmetology team will perform the Smart Lipo Turkey procedure in an operating theater under local (or occasionally light general) anesthetic here at Vera Clinic.
Our team will mark the treated areas, make a small 1-2 mm incision with a micro-scalpel and inject a local anesthetic. The optical fiber of the laser is then inserted through the skin. Smart Lipo Turkey has a photo-mechanical laser beam effect that ruptures the fat cells' membrane. It also has a thermal effect which melts the fractured fat cells and clots small blood vessels to reduce bleeding.
The treatment begins by slowly moving the laser forwards lengthways, following the lines traced on the skin. The laser has a selective wavelength for fatty tissue, and the effect provokes the rupturing of the cells to transform them into an oily emulsion that can be suctioned out very quickly. The larger the area, the longer the process will take. The entire process can take 2 – 3 hours or as little as 45 minutes for a smaller area.
No stitches are required following the procedure, as the small incision will heal quickly in just a few days.The procedure is versatile in terms of technique, meaning our team can precisely target and ultimately remove stubborn fats and loose skin in a wide variety of locations around the body. Compared to traditional liposuction, Smart Lipo in Turkey will produce better results. This is because the fat-sucking process is much more effective, with better results and quicker recovery.
Preparing For Your Surgery in Turkey
While you wait for the arrival of your Smart Lipo in Turkey date, you can take special precautions to ensure you are fit and well to have the procedure:
Eat a healthy diet and get at least 30 minutes of light exercise daily to maintain your current weight and keep you healthy and strong. Maintaining this will also help to prevent weight gain in the future
Don't attempt to drop large amounts of weight or crash diet in the weeks before your Smart Lipo in Turkey
Prevent catching last-minute illnesses by washing hands, avoiding unwell people, and avoiding large crowds. If you are unwell, it increases your risk of infection and other complications
Stop smoking at least 6 weeks before and after your procedure
Don't start any new medications without consulting your physician
Drink plenty of water to stay hydrated and healthy in the lead-up to your procedure
Smart Lipo Turkey: Recovery and Results
One of the huge benefits of the Smart Lipo is the shortened recovery time, especially compared to traditional liposuction. Because it is less invasive, it involves less pain and discomfort, reduced bruising and swelling, and much less downtime.
Once you have undergone your Smart Lipo in Turkey, we expect you will be fully able to resume regular activity within just 2 days of the procedure. Some swelling and bruising immediately following your Smart Lipo in Turkey are entirely normal, so this is nothing to be concerned about, as it will reduce and fade away within a few days.
When it comes to the time taken for the procedure to take effect, you will notice the positive impact immediately, as our technique involves sucking the fat from your body during the process. As time progresses, you will notice even more positive effects as the treatment settles in. Smart Lipo in Turkey can take varying amounts of time to complete depending on the targeted area.
When it comes to the permanency of Smart Lipo in Turkey, generally speaking, the results will remain permanent. How the Smart Lipo in Turkey laser contours your body will remain, irrespective of whether you put on weight or lose weight in the future. We recommend our patients maintain their operative weight for the best, long-lasting results.
We know this may not always be possible, but you won't notice any drastic physical difference as long as you gain less than 10 lbs. You are unlikely to gain weight within the area that you had the Smart Lipo on. This also applies to the natural aging process, which should not arise as a future problem following your Smart Lipo in Turkey.
Aftercare
Most physicians will recommend you prepare a space in your home for recovery where you can rest for the first 48 hours after your procedure. Your doctor may recommend the couch or the bed. It's common to prepare a basket full of things you will want or need nearby during your resting period. This could include books, magazines, puzzle books, etc., and a separate basket for your medical supplies (e.g., pain medication, gauze, ointment, etc.)
Additionally, to see what the full transformative effect of Smart Lipo in Turkey can do for you, check out our before and after pictures which depict what a considerable change having this procedure will have on your body. Along with the physical benefits of Smart Lipo in Turkey, our procedures undertaken by the best in the business will raise your confidence beyond your wildest beliefs, allowing you to become the person you have always wanted to be.
Smart Lipo In Turkey – FAQs
How Much Does Smart Lipo In Turkey Cost?
Smart Lipo in Turkey will differ in the price for several reasons. The price can range from as little as $720 and up to $4500 per targeted area. As the cheapest place in the world for cosmetic surgery, Smart Lipo in Turkey may be the smartest choice. Turkish government subsidizes the rates for procedures, which means we can offer cheaper rates than the USA and UK at Vera Clinic while still operating from quality hospitals with best-in-class surgeons.
What Should I Do After Smart Lipo In Turkey?
Following your Smart Lipo in Turkey, you should not apply ice packs or heating pads to the skin and do not apply hydrogen peroxide or plasters to the incision sites. You should also avoid soaking in a bath or Jacuzzi or swimming for up to 2 weeks following the surgery to heal appropriately.
At Vera Clinic, we also offer numerous types of Hair Transplants in Turkey. Aside from Smart Lipo in Turkey, dental Treatments and other liposuction options are also available. For advice and a quote depending on your specific needs, contact us today so you can book your Smart Lipo in Turkey as soon as possible. For more information, please visit our Blog Page, where we have more details regarding Smart Lipo in Turkey and all other procedures.
Is Smart Lipo Turkey safe?
Smart Lipo has been used extensively worldwide. FDA in the USA and the MHRA in the UK approve the procedure. It is also minimally invasive, meaning no stitches or downtime.
How long does it take to see results from Smart Lipo in Turkey?
Most patients see results instantly following the procedure. However, it's important to note that there may be some swelling following the procedure, but once the swelling goes down, you should see the true results. It will generally take up to 2 months to start seeing significant treatment results if our surgeons removed a large amount of fat. They may also advise you of a stepped program for gradual reshaping.