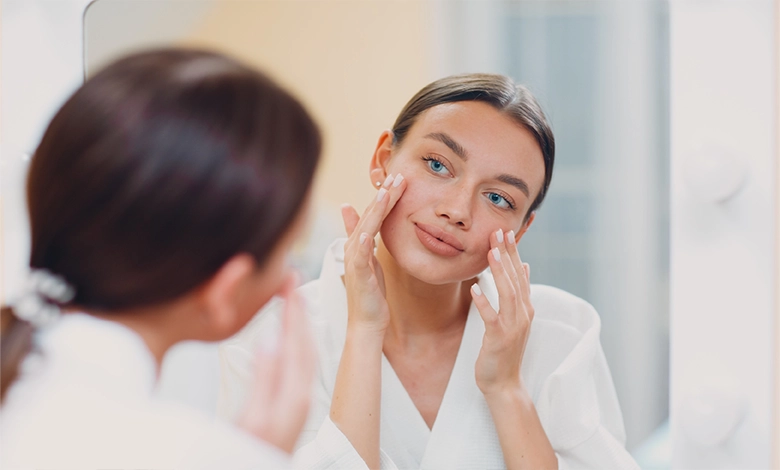 With some of the country's leading surgeons on hand to expertly undertake cosmetic surgery in Turkey, you can achieve the results you've always dreamed of with our range of cosmetic procedures. For many visitors from all over the globe, Vera Clinic is a popular option for plastic surgery in Turkey. Many are looking to find a trusted clinic for plastic surgery in Turkey that's committed to providing trust and excellence.
From popular forms of cosmetic surgery in Istanbul, from Brazilian Butt Lifts and Breast Lifts to surgery in Turkey to overcome health concerns such as Vaser Liposuction and Blepharoplasty, our surgeons are highly trained to undertake a range of procedures to the highest standards. Following years of experience performing the most intricate treatments, our team pride itself on meeting the goals of every patient through cosmetic surgery in Turkey Istanbul.
Why Choose Cosmetic Surgery in Turkey?
There are various reasons for patients visiting Vera Clinic for cosmetic surgery in Istanbul, with visitors of all ages enjoying the results of the best cosmetic surgery in Turkey for themselves.
Making your vision a reality
A primary reason for visiting a plastic surgery clinic in Turkey is to achieve your desired look. Surgery in Turkey allows you to adjust your natural appearance to be more in line with the sought after features you have been dreaming of. Enhancing your appearance to meet your beauty goals can help to boost confidence. Having cosmetic surgery in Turkey, Istanbul will leave you feeling better within your skin.
Overcome obstacles with physical health
Cosmetic surgery in Turkey isn't only done for beauty reasons. Another one of the main benefits of plastic surgery in Turkey is addressing issues with your health. For example, a breast reduction can help alleviate any ongoing back pain, and rhinoplasty surgery in Turkey can help with any respiratory problems. During your consultation, the surgeon will discuss your medical history and work with you to establish the best approach for your plastic surgery in Istanbul to improve your quality of life.
Enjoy permanent results
Unlike many other cosmetic procedures, the best cosmetic surgery in Turkey creates permanent results which do not require ongoing treatment. Following your visit to our plastic surgery clinic in Turkey, you can rest assured that the results you are seeing are permanent following your initial investment. This is a significant confidence boost for many, offering great physiological benefits once the desired aesthetic is achieved.
Help tackle fat loss and associated health risks
Forms of surgery in Turkey which are designed to remove fat cells, such as Smartlipo and tummy tucks, can reduce the risk of related health conditions developing down the line. Overweight patients are more susceptible to diabetes, heart conditions, and cholesterol, so plastic surgery in Istanbul can help keep weight under control. Following plastic surgery in Turkey, patients are often motivated to eat a balanced diet and exercise to maintain their new appearance and keep their bodies healthy.
Cosmetic Surgery in Istanbul Compared to Other Countries
Cosmetic surgery in Turkey is growing hugely, with hundreds of thousands of tourists worldwide visiting Turkey's medical hub each year; this is known as medical tourism.
The main reason cosmetic surgery in Istanbul is favourable compared to other countries is costs. That's because plastic surgery in Istanbul is exceptionally affordable and tends to be significantly cheaper than in other areas of the world. On average, the costs of cosmetic surgery in Istanbul ranges from 50% to 70% less than those in Europe, the United Kingdom, and the United States. There's no wonder many tourists go to Istanbul to get cosmetic surgery. Receiving cosmetic surgery in Turkey, Istanbul, provides you with the opportunity to achieve the results you have been hoping for at a more affordable price.
Many individuals can be sceptical about travelling abroad for medical treatment, especially to get cosmetic surgery in Turkey. However, Istanbul and Turkey have an excellent medical system in general. Most of Istanbul's hospitals and plastic surgery clinics boast contemporary and sophisticated medical services with outstanding professionalism. Indeed, Turkey's healthcare system has become quite comparable to Europe, the United Kingdom, and America.
In addition to finding a great price for your desired surgery in Turkey, the incredible scenery on offer allows you to embrace Turkey's culture during your stay. Many of our visitors opt to extend their stay for an extra few days to let them get out and about, exploring the breathtaking sights and cultural heritage to make the most of their visit.
Indeed, a plastic surgery clinic in turkey may provide you with a comprehensive bundle of services for those travelling for the first time. For example, this could include an airport greeting, stays in Istanbul's four or 5-star hotels, and transportation between the airport, hotel, and hospital. Some clinics may also provide their customers with tourism and leisure excursions. These new initiatives will certainly entail extra expenses, although they will be insignificant compared to other countries.
By choosing to get plastic surgery in Turkey, costs are lower, but the Turkish payment system is straightforward. Not only is payment often done in cash, but in most clinics, you can use most currencies upon payment. You may also pay by credit card, and these processes do not need as many documents, signatures, and admin as you would find in Europe and America. With plastic surgery clinics in Istanbul, most procedures are straightforward and functional.
Planning Your Surgery in Turkey
When you decide to opt for plastic surgery in Istanbul, we will start by arranging an initial consultation with our accredited surgeons. This appointment aims to discuss your goals and the options available to you to establish the best approach to go ahead with and run through your medical history to ensure that surgery in Turkey is a suitable option for you without risking health issues down the line.
Once you book an appointment for your cosmetic surgery in Turkey, Istanbul, leave the rest to us! We do what we can to make the process as straightforward as possible for you, taking care of every detail to plan out your entire stay. We will book flights, arrange an airport transfer, check you into your five-star accommodation and provide translation services if they are required. We aim to make your stay in the stunning surroundings of Istanbul a pleasant one, making you feel at home and offer all the support you need to ensure your plastic surgery in Turkey runs smoothly.
Book Your Visit to Our Plastic Surgery Clinic in Turkey
If you are ready to start the process of plastic surgery in Turkey, contact us today. We are on hand seven days a week to answer any questions you may have and provide friendly advice. Booking a consultation with one of the professionals at Vera Clinic will give you the chance to discuss your cosmetic surgery in Istanbul in complete detail; get to know the options available, understand the risks and get a realistic idea of the results that you can expect following your cosmetic surgery in Turkey, Istanbul.
Plastic Surgery in Turkey FAQs
What are the differences between liposuction and tummy tucks (Abdominoplasty)?
Both liposuctions and tummy tucks are procedures performed by plastic surgeons that aim to improve the overall appearance of your stomach. It can be popular among those who struggle to lose weight or those who have a lot of excess skin after losing a drastic amount of weight at once. These procedures help make your stomach appear flatter, tighter, and smaller. Although both aim to improve the appearance of your midsection, these procedures are different and have different risks and consequences.
Firstly, liposuction is a more straightforward procedure with little risk and recovery time. This operative procedure removes small fat deposits on the hips, thighs, buttocks, or stomach.
Tummy tucks, also known as Abdominoplasty, are considered a more severe operation. Abdominoplasty removes excess fat and skin that cannot be fixed with diet and exercise. Your doctor or surgeon will help determine which procedure might be correct for you.
What should I look out for when choosing a plastic surgery clinic in turkey?
When choosing a plastic surgery clinic in Turkey, you must do your research and investigate the qualifications of the doctors and the supporting documents provided by the clinic. It's important to find out as much as possible about the clinic you are considering. It's also essential to have a consultation with the surgeon performing the procedure beforehand to be sure they qualify for the surgery. They can also provide you with an overview of the surgery in turkey, including the potential complications and risks.
We appreciate that finding a trusted plastic surgery clinic in Turkey; undertaking thorough research into the healthcare provider to ensure they maintain safety, hygiene, and industry standards will ensure you are in safe hands. At Vera Clinic, we take quality standards very seriously to provide the best cosmetic surgery in Turkey. Our hospital passes the International Certification Audit and holds an ISO 10002 Customer Satisfaction Management System certificate.
Researching clinics is an essential part of receiving plastic surgery in Turkey. After all, you are putting your health and well-being in the trusted hands of surgeons. Therefore, you need to feel confident and comfortable around the professionals.
What's the best cosmetic surgery in Turkey to have?
To get an idea of the best cosmetic surgery in Turkey, understanding the most popular can give you an idea of what professionals in Turkey are most renowned for. After all, the popularity of aesthetic operations varies from country to country. Here is a breakdown of the most popular types of plastic surgery in Turkey.
Rhinoplasty – Rhinoplasty is the most popular procedure carried out in Turkey. Many people consult a doctor to make the nose look better as it is a focal point of the face and helps create facial expressions and facial aesthetics from both the front and side views.
Breast Reduction – The average breast size of Turkish women is on the larger side, which is why this has become one of the most popular types of plastic surgery in Turkey. Many women with big breasts struggle with back pain and day to day inconveniences of carrying extra weight in this area. Women who have had several children tend to have bigger breasts and may be more prone to swollen breasts; therefore, this type of plastic surgery is common.
Liposuction and Tummy Tucks – As mentioned above, both are offered with a similar aim of making the stomach area flatter and tighter. Liposuction is a particularly popular option for supporting weight loss and body shaping.
Breast Augmentation – The opposite of breast reduction, breast augmentation offers a way to enhance the size of your breasts. This is particularly common among younger generations of women. With this option, cosmetic surgeons are now showing extremely natural-looking results, which is why it's gaining momentum in popularity.
Eyelid Aesthetic – Ageing causes excess skin in the eyelid. This excess skin is a sign of old age, but for some, it can cause bother when a person opens and closes their eyes. The solution is eyelid aesthetic surgery performed relatively quickly without side effects, providing a young and vivid image.
Is breast reduction exclusively for women? Or can men opt for the procedure?
Men who suffer from gynecomastia, which leads to breast tissue enlargement, are good candidates for the surgery. Essentially, patients can opt for oral medications to eliminate the physical symptoms of gynecomastia. However, medication is not effective in all cases. If all else fails, surgery is an ideal option that can permanently eliminate the pronounced appearance of male breasts.