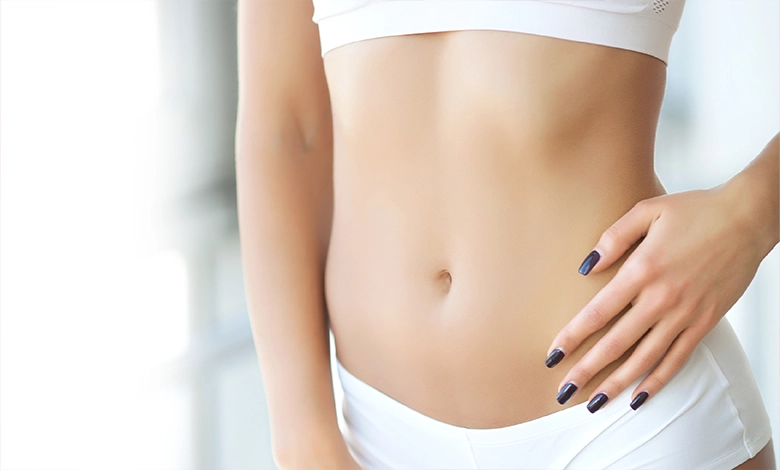 Getting an intragastric balloon system in Turkey is a great solution to assist with weight loss.
Like all our medical and cosmetic procedures, such as our dental treatments and hair transplants in Turkey, intragastric balloon surgery takes place within our state-of-the-art hospital here in Istanbul.
The intragastric balloon cost is cheaper in Turkey than anywhere else in the world, which allows you to resolve any medical issues you may have, while saving money in the meantime.
BIB intragastric balloon systems, or a Bioenteric Intragastric Balloon, is a less invasive method of achieving restriction of gastric intake in obese patients.
Check out our intragastric balloon reviews to see the full life changing results that this procedure can bring.
Why Choose Us for Intragastric Balloon Surgery?
High-quality service standards in patient care
Modern, state of the art hospital facilities
Fully qualified medical staff and expert surgeons
Considerably reduced procedure costs
Expert aftercare advice to provide maximum results
Onward travel and accommodation close by
Number 1 destination for medical tourists
Intragastric Balloon Surgery Details
Procedure Time – 3 minutes
Anaesthetic – General
Recovery Time – 6 months
Accommodation & Transfer – 7 days
What Is An Intragastric Balloon System?
Intragastric balloon surgery involves the placement of an intragastric balloon, which is a saline-filled silicone balloon, in your stomach.
This is a weight loss procedure that helps you to lose weight by limiting how much food you can consume and enabling you to feel fuller faster.
An intragastric balloon system is a great option if you have concerns about your weight and you have already attempted to lose weight in a natural manner, through diet and exercise.
Like all weight loss procedures offered at Vera Clinic, to experience the full benefits of intragastric balloon surgery, you should commit to a healthier lifestyle, putting permanent changes into place such as a balanced diet and regular exercise.
Who Is Intragastric Balloon Surgery For?
To be eligible for an intragastric balloon, there a several factors that will determine whether or not you are a suitable candidate. We usually only permit patients who have a body mass index (BMI) between 30 and 40, and we will need to know you are willing to commit to a healthier lifestyle following the procedure. You also should not have had any prior stomach or oesophageal surgery, as this can cause complications in the future, if you were to have an intragastric balloon system installed. An intragastric balloon can help with several weight related conditions and illnesses, and vastly improve your quality of life. Ailments an intragastric balloon can help to improve include:
Heart disease or stroke
Type 2 diabetes
High blood pressure
Obstructive sleep apnoea
Non-alcoholic fatty liver disease
Non-alcoholic steatohepatitis
Gastroesophageal reflux disease
Intragastric Balloon Surgery: The Procedure
Prior to your intragastric balloon surgery, you will need to be assessed by our specialist team so they can run some tests on you and prepare you for the procedure.
You may need to restrict what you eat and drink prior to having the intragastric balloon placed in your stomach and may also be asked to start some form of exercise or physical activity regime beforehand, just to make sure you are in the best condition you could possibly be in when it comes to recovery.
The intragastric balloon procedure itself is usually done as an outpatient procedure, with general anaesthetic administered to ensure as much comfort as possible.
One of our specialist surgeons will attach a catheter containing the intragastric balloon down your throat, and into your stomach.
We will then advance an endoscope down your throat, in order to visually monitor the procedure, as we begin filling the intragastric balloon with saline.
Intragastric balloon surgery is completed relatively quickly, only taking about 30 minutes in total, and you should be allowed to leave our hospital an hour or two after the procedure is complete, although patients can spend one night at the hospital after the doctor's evaluation.
Intragastric Balloon Surgery Aftercare
Following your surgery, you can begin the first steps to enjoying the intragastric balloon results.
You may drink clear liquids, such as water, 6 hours after the intragastric balloon surgery, continuing this for the next 2 weeks that follow.
Following this, you may begin to eat soft foods for about a week, until week 3, where you can begin enjoying a normal diet once more.
The intragastric balloon is left in place for 6 months, before being removed with an endoscope.
At this point, either a new balloon is reinserted, or the balloon is removed entirely, depending on your personal circumstance.
Usually, there are very few side-effects related to this procedure, and you should be able to enjoy the intragastric balloon results in no time at all.
Intragastric Balloon Surgery – FAQs
How Much Weight Can I Lose With An Intragastric Balloon?
The amount of weight you will personally lose with an intragastric balloon will depend on your personal circumstance. You could lose 3lbs, or you could lose 25lbs, it all depends on whether you are willing to make personal lifestyle changes in order to assist with a successful procedure. If you are thoroughly committed and apply one or more methods such as diet, sports, and medication, you can easily lose 20lbs. This will also depend on your weight when you get the balloon installed, and how long you have the intragastric balloon installed for. People who apply balloons for periods that extend up to 7-8 months can naturally lose more weight.
How Much Does An Intragastric Balloon Cost In Turkey?
Thanks to subsidies from the Turkish government, amongst an array of other contributing factors, the intragastric balloon cost in Turkey is much cheaper than the USA, UK, and other European countries. The cost of a gastric balloon in the UK, for instance, is around £4000-£8000. US prices start from $6000-$10000, but Turkey's prices are much lower than that. Turkey's average gastric balloon price is £1999. It is advisable to contact us to arrange a consultation, so we can assess your personal requirements and thoroughly determine the right price for you and your specific needs.
For advice and a quote depending on your specific needs, contact us today so you can book intragastric balloon surgery in Turkey as soon as possible. For more information, please visit our Blog Page, where we have more details regarding the intragastric balloon cost, as well as information on all other procedures.