Eyebrow transplants are growing more common with men and women
General hair transplants are commonplace now; it's hard to pick up a newspaper without reading about the latest celebrity who has undergone some treatment or other to delay signs of aging. Even though we mostly correlate aging with wrinkles, hair loss is also a physical symptom of aging. As we age, our hair begins to shed and thin, everywhere on our body. Contrary to popular belief, thinning eyebrows are the most significant telltale signs of growing old. For that reason, eyebrow transplants have become prevalent.
Although thousands of people were able to restore their eyebrows, enhance the

ir thickness, or reverse aging signs with eyebrow transplants, the procedure is rarely discussed. However, that should not deceive you. Eyebrow transplants have become mainstream that a simple google search would unveil hundreds of success stories from women and men triumphing the reasonably simple operation that has given them back their natural, healthy look.
There are all sorts of reasons someone will want this procedure, could be to restore lost hair, reverse aging, or just for aesthetics. We tend to lose body hair for many reasons: accidents, diseases, specific treatments, or over-plucking. Sometimes nature can take its course and restore hair after some health conditions have subsided, but other times you won't be so lucky and shelling out for a transplant could be the perfect answer to give you that little bit of confidence back.
How does an eyebrow transplant work?
Eyebrow transplant surgery basically means taking hair from another part of the body and transplanting it to the brow area. It's not all that different from a typical hair transplant. Your doctor will harvest healthy hair follicles from  donor sites and transplant them to the brows. The donor sites are usually behind the ear hairs for its strategic position and close resemblance to eyerbow hair.
Your surgeon will then carefully insert the hairs to design the brow shape you desire. So not only are you able to replenish your brows but now you can shape it exactly how you want. The transplanted hair will begin to grow like normal hair within four to six months. Before a year is out, you should have a full, perfectly formed pair of eyebrows. Regular trimming will of course then be needed to maintain your ideal brow shape.
Is an eyebrow transplant for me?
Like all forms of cosmetic surgery, an eyebrow transplant is a medical procedure. Although simple, it should not be taken lightly. Before going for the operation, consider a consultation with a trained medical practitioner for successful results.
Eventhough it is more popular with women for whom the eyebrow has become a central part to looks made popular by fashion icons such as Cara Delevingne, eyebrow transplants are open to both sexes.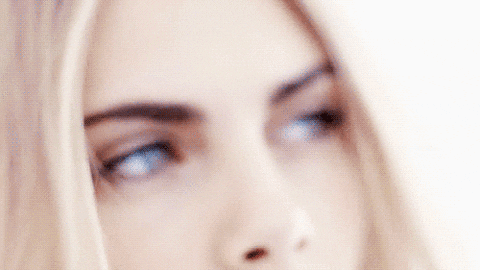 For men, the most popular hair transplant operation is still one to reverse the effects of male pattern baldness, an unfortunate natural phenomenon that can age a man in his late twenties to make him appear a decade older. While women do not face this particular problem, a thin or invisible eyebrow can still severely affect their looks, and subsequently their confidence. Pencilling in eyebrows can be a novel experience at first, but after some time it grows tiresome, expensive and potentially depressing.
Having the option for a permanent operation to fix this problem for some people can be a godsend.