It is with utmost pride that the pioneer hair transplant and cosmetic surgery center Vera Clinic, announces the opening of its new hospital building. The architectural structure is a visual representation of both the reap the Vera Clinic hospital harvested through its continued hard work and commitment to excel, and the care and consideration the Vera Clinic hold for its patients.
About The New Vera Clinic Hospital Building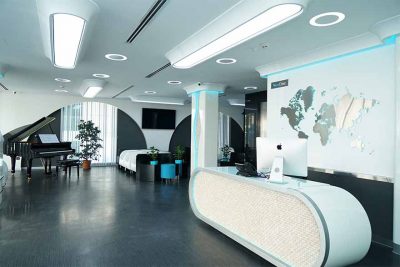 Working according to the exceptional standards of patient care Vera Clinic is famous for, every intricate corner of the hospital was designed with love to meet the needs of our patients. With the objective of our designers set to create a healing and nurturing environment, the Vera Clinic hospital opens its arms of welcome to you.
1- Outstanding Technological Advancements
The tranquil atmosphere of the hospital is only one side of the advancements. As much as the comfort of our patients is important to us, so is our thrive and dedication to excel in the medical field. Because hair transplants are not just a procedure for us, but rather an art, a science, and most importantly a means for you to enhance the quality of your life, we have built operation theatres equipped with cutting-edge technologies to ensure your safety and satisfaction with the results. Although hair transplants are minimally invasive procedures, we believe you are deserving of that extra-mile we are always willing to take for your comfort.
Expanding our premises and experience to dentistry, our new hospital building is installed with state-of-the-art dental treatment rooms accommodated with the latest technologies in the field.
We have also installed a treatment room exclusive for our most recent innovation, the OxyCure technique.
2- An Exceptional Medical Crew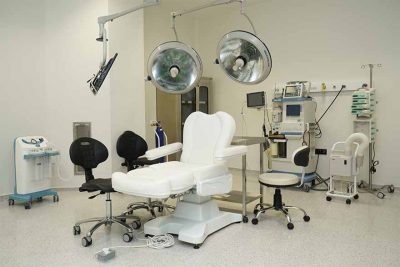 With a bigger hospital and increasing demand, the Vera Clinic medical crew has welcomed new members of equally high caliber emphasizing the message of care we like to send to our patients from the Vera Clinic family.
With a skill of over 15 years of experience between the agile hands of our surgeons, the Vera Clinic has operated on over 25,000 patients from miscellaneous backgrounds leaving its tender mark all around the world.
Our COVID-19 Preparations
In light of the advent virus, our team has been working tirelessly to ensure your safety within our hospital.

Contact Us
Do not hesitate to reach out to us; click the following link
Or visit our website: https://www.veraclinic.net/